Overview
"Swaralipi International Musical Events"
, an Event Management Company. We organise cultural, charity, Non-charity, corporate programs with Film Stars, Singers from Mumbai, Kolkata & Bangladesh. We manage and represent musical talents exclusively from the Bollywood and Tollywood playback, film stars and LIVE entertainment industry. Incepted in 2006, Swaralipi International Musical Events has grown by leaps and bounds which is clearly reflected by the exalted client list that we have today. We not only manage our clients but nurture personal relationships with them to bring out the best of shows and opportunities for the benefit of all protagonists involved – whether that is the producer or the consumer of creativity. With the mission of being the best agency of Bollywood, Tolywood also Holywood, we put enormous effort in forging a transparent and honest relationship with our artists, clients and employees.
Satyajit Chakraborty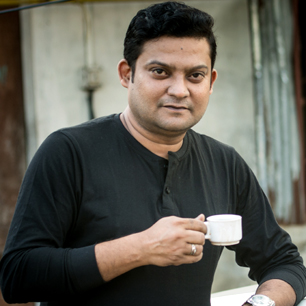 Satyajit Chakraborty is the Founder of Swaralipi International Musical Events, Satyajit has over 15 years into Music and Entertainment Industry, with 'Swaralipi' he aims to transform the way talent is perceived in the country. While Graduating from Vidyasagar University College in 2003, Satyajit also appeared Master in Painting from Indian Art. Also studied in Mass Communication. Started to work at a young age during his college days. He was involved in teaching students in Art & organizing events and many other small type jobs, with his aggressive attitude and professional approach, he has started various businesses and excelled in all fields he is operating.
Swaralipi International Musical Events is a very emotional project for Satyajit and he personally looks after this business. The young entrepreneur sees immense potential in the Indian Music Industry and has taken his passion about building and nurturing talent and promoting music in the country to a next level by building up Swaralipi International Musical Events with experienced people from diverse segments.
Satyajit aims to establish the company as very clean, honest, transparent and business driven company. His plan is to establish the company as a 360 degree solutions for any musician who might be successful or who is just starting a career n the industry.
Satyajit's Painting
Social Responsibility
We are "Swaralipi" an Event Management Company. In Addition to the event organizing, we do various social work at different times, In every year we celebrate the birthday of Mr. Satyajit Chakraborty, Founder & Director of "Swaralipi" by Feeding or Donating some essential goods to the needy children's, We also feed them or Donates them some goods in the occasion of Rakhi, Diwali, Christmas, at Behala Blind School, Nimpura Pratibandhi School, Jhargram Trinity Church, and Some local areas... We also help the Poor students in many areas for their studies by giving them study Materials, Exam Fees etc. Also provides financial assistance to various neglected artists at different times in the year, including the old age homes. Not only we do stop here, we have repeatedly extended our hands to various natural disasters such as the Balurghat flood Victims and also donate in the State Govt. relief fund for COVID-19 and Cyclone Amphan. And the objectives of various state govt. voluntary organizations. With some of the money raised from our organization, we have tried to stand by the neglected people of the society and we are determined to continue our efforts in the future as well.
Awards & Achievement
Music Video Album